Explainer World Essential Graphics Free Premiere Pro Template
Explainer World Essential Graphics Free Premiere Pro Template | Free Download Premiere Pro Template Project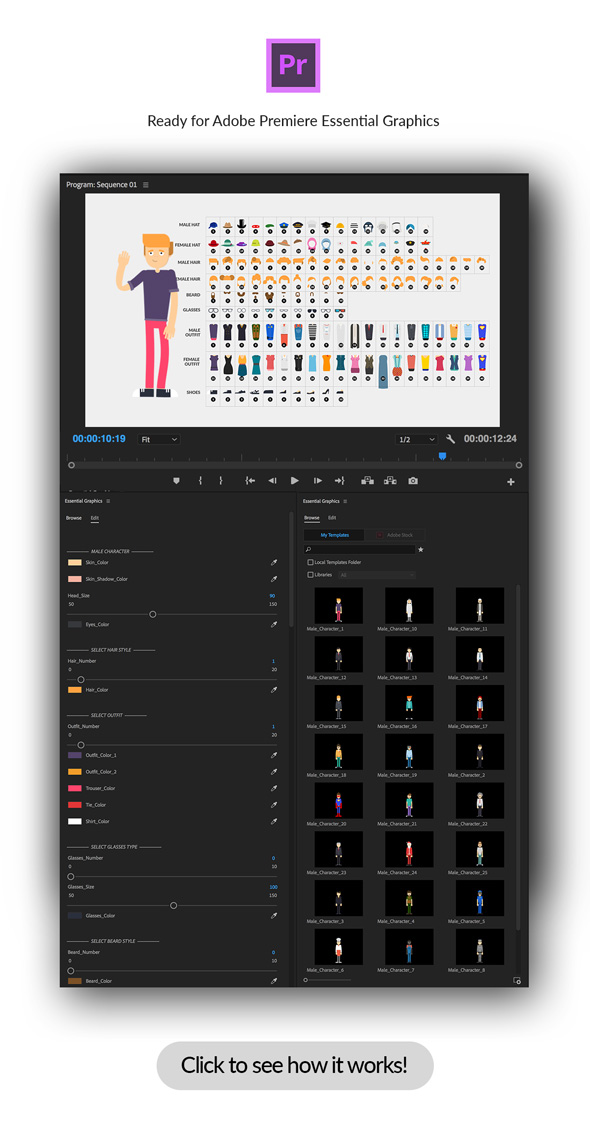 Explainer World Essential Graphics Mogrt
60 Pre-made Characters (25 Male, 25 Female, 5 Boys, 5 Girls)
50 Pose Animations for each Character
In-Loop-Out Animations
Head Size Controller
Customise your Own Character
50 Backgrounds
300 Motion Typography (With Font Customisation available.)
80 Animated Hands with Elements & Text
50 Design Concepts
40 Icon Words
1000+ Animated Icons – 50 Categories
38 Flat Animated World Cities
100 Transitions
190 Country Maps with Capitals
200 Country Flags
Explainer World Essential Graphics | Mogrt 22143852
Features:
Premiere Pro Compatible Project
Resizable Template, Full HD resolution (1920×1080, also be compatible for 4K (3840×2160) Resolution
No plugins required.
Easy Controllers for the Character.
Each Pose is 4 sec (Start and End on the same pose), in the middle of animation the pose get loop, in order to get as long duration you wish for your animation.
Tutorial with voice over included.
First Music Available Here
Presentation Music Available Here
Explainer Hands Music Available Here
Explainer Design Concepts Music Available Here
Explainer Icon Words Music Available Here
Explainer Transitions Music Available Here
Explainer Backgrounds Music Available Here
Explainer Icons Music Available Here
Explainer Cities Music Available Here
Explainer Maps & Flags Music Available Here
Explainer World Essential Graphics | Mogrt